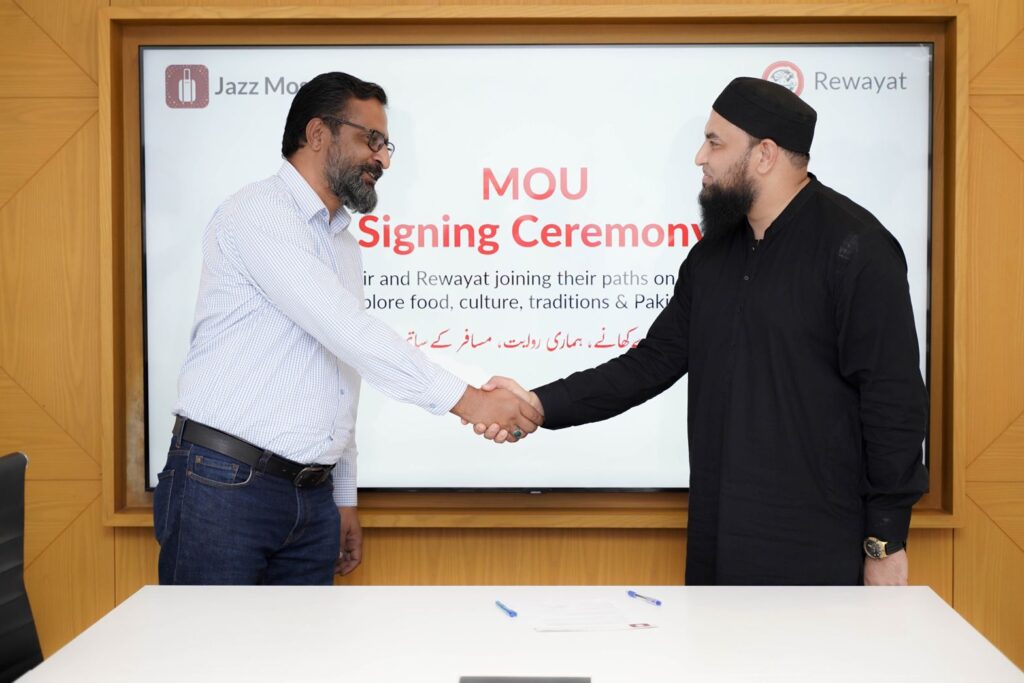 Switch Communications' affiliate company Jazz Mosafir has signed an agreement with Rewayat to collaborate as partners in providing the best quality products and services to their users and beyond.
Jazz Mosafir is a telco-based online traveling platform, dedicated to making tourism and travel easier for everyone. To make sure their users get the most for their money, Mosafir guides them on their trips with services that include travel advisory, help with booking flights, hotels, tours, and much more – all in a transparent way. Rewayat is a Pakistani restaurant specializing in authentic Desi cuisine. They offer a diverse range of delicious curries, BBQ food, rice dishes, and more. The brand aims to promote traditional Pakistani flavors to the public.
This MOU entails the collaboration of two prominent names in the travel and food landscape of the country. Through their combined social media presence and content bank, Mosafir and Rewayat aim to form and run a campaign that promotes exploring both the diverse geographies and unique foods and cultures that define Pakistan.